Amenities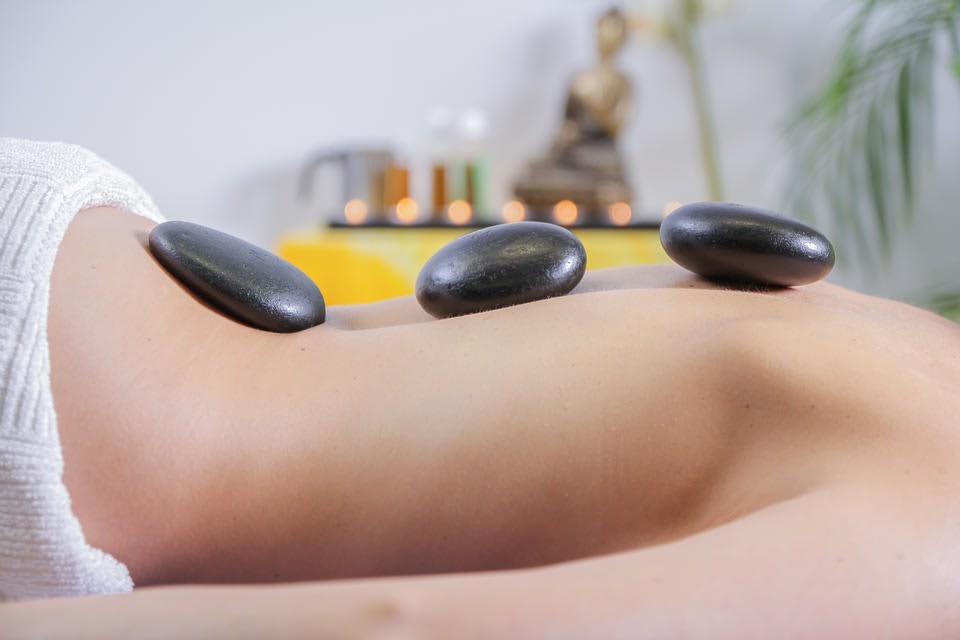 Ultimate Luxury
From the tranquil spa to the lush residents' garden and Koi pond, you'll enjoy five-star amenities at 1706. Relax your mind, rejuvenate your body and refresh your spirit in the state-of-the-art fitness center, which includes a sauna, spacious lap pool, hot tub and on-call massage. Host a meeting or event in the clubroom and conference center. Summon and retrieve your vehicle from our fully automated parking system. Live effortlessly with unparalleled service and convenience at 1706.

An Urban Oasis
Careful consideration has been given to every aspect of your lifestyle experience. A beautiful residents garden features a calming fountain and Koi pond, exquisite sculpture and lush greenery. The dramatic two-story glass wall brings the beauty and tranquility of the outside in.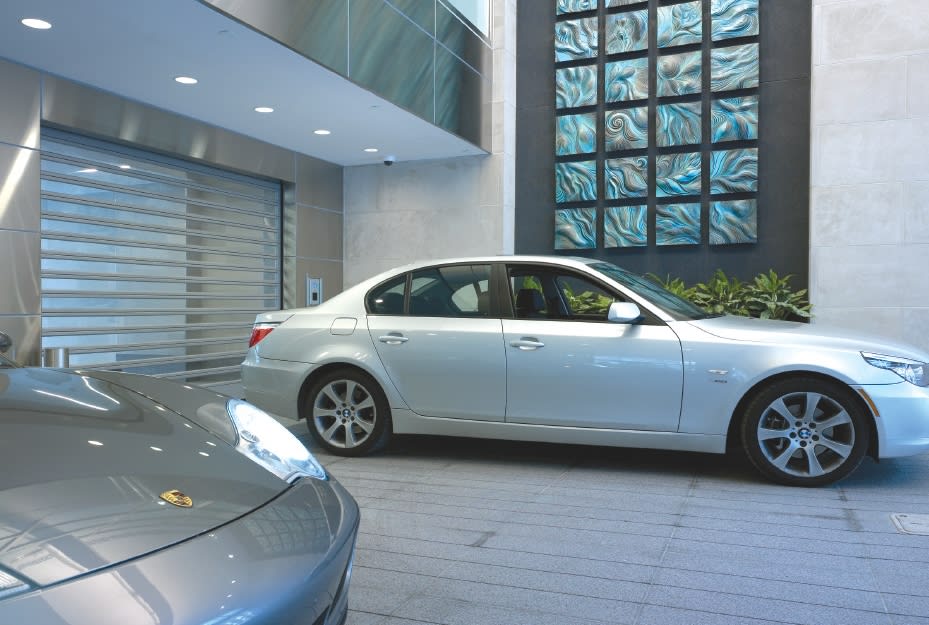 V.I.P. Parking Perfected
Prepare to be amazed. Imagine a parking process so easy, so seamless and so enjoyable, that it will change your view on city driving. 1706 offers an underground, fully automated system. No one ever touches your car but you. The retrieval process can be initiated upon entering the elevator. Less than two minutes later, as you exit the elevator, your vehicle will be waiting for you in the covered courtyard. All you have to do is get in and drive away.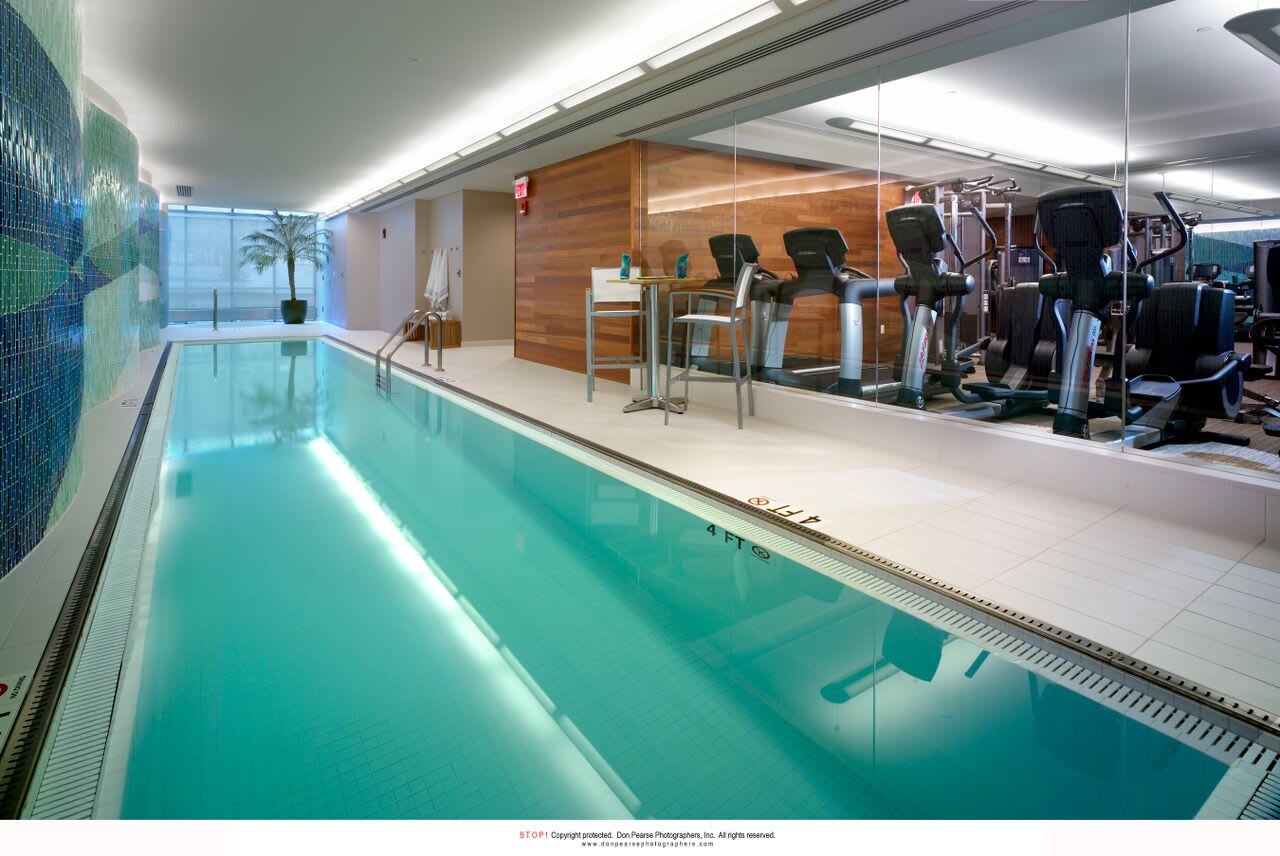 To Your Health!
Residents can maintain their health and happiness with our fitness center, featuring the most advanced cardio theatre equipment. Within the fitness center, our soothing sauna room and generously sized hot tub are the perfect respite after a hard workout or a long day. In addition to the fitness center, exercise enthusiasts will enjoy our refreshing 42-foot lap pool.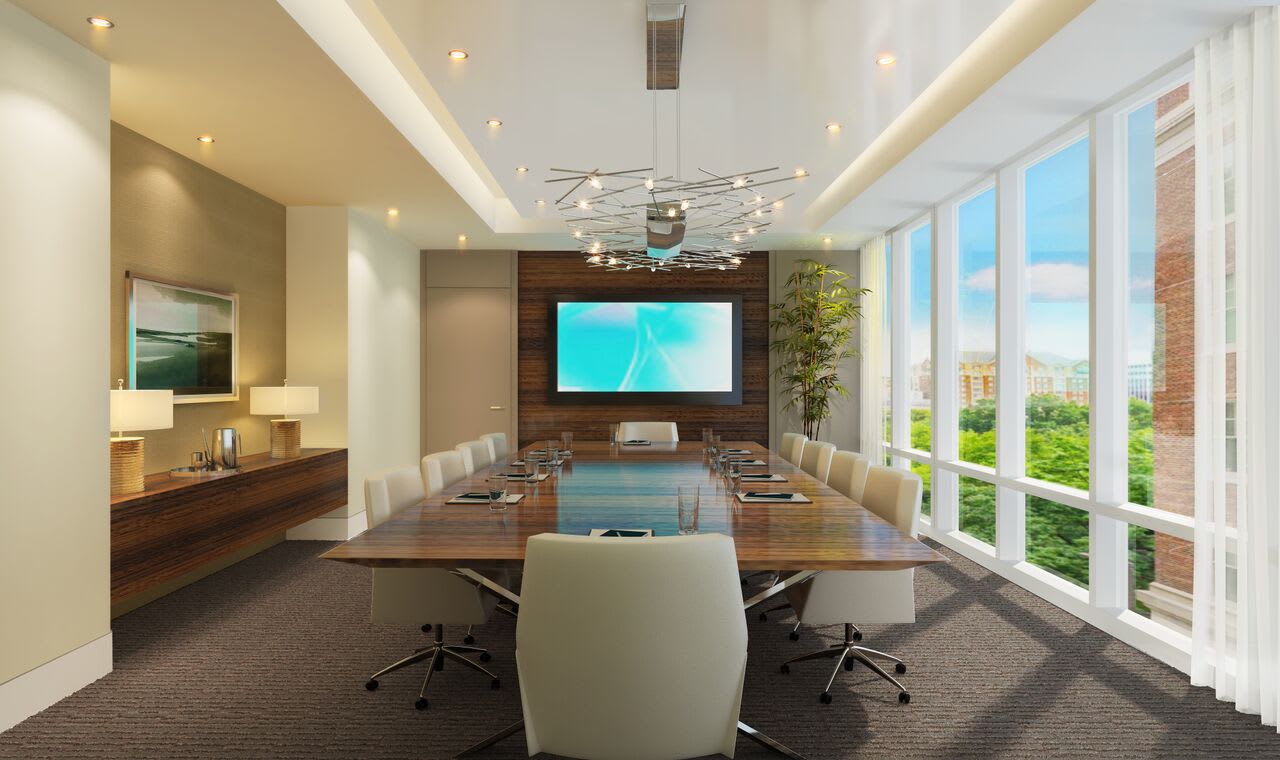 Private Boardroom Suite
Our sophisticated conference center includes a spacious boardroom, a warming kitchen, a powder room and views of the garden and Koi pond. It's the ideal space for charity, business or board meetings, or even private dinner parties and fundraising events.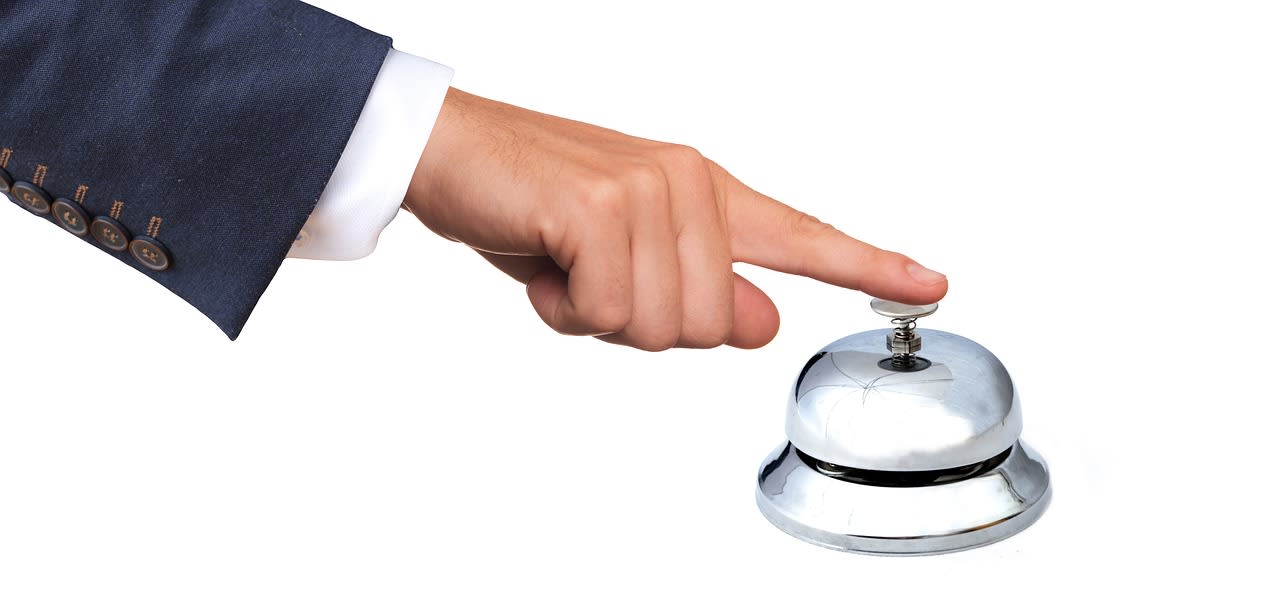 Always at Your Service
At 1706, your expert concierges understand how to serve your every expectation precisely, often anticipating your request well in advance. In addition, a town car is available to escort you throughout the city, river to river.
Living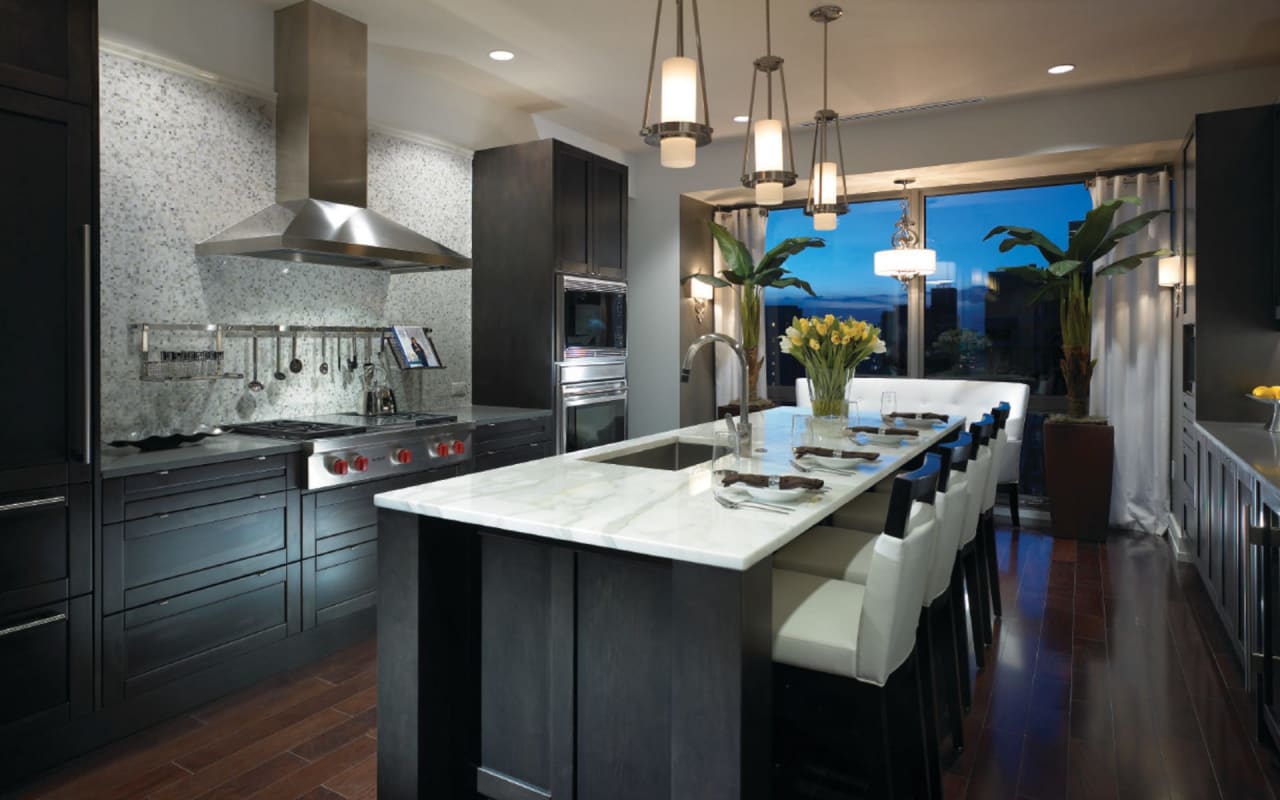 Ultimate Success

Thirty-one full-floor residences with direct elevator access. Unrivaled privacy. River-to-river views. An unprecedented number of exclusive amenities, which previously had never been seen before in Philadelphia. For all these reasons and more, 1706 is Philadelphia's most exclusive address. Internationally recognized as the city's only residential building selected as one of the top projects in North and South America by the Urban Land Institute, 1706 sets a precedent for ultra luxury in Philadelphia.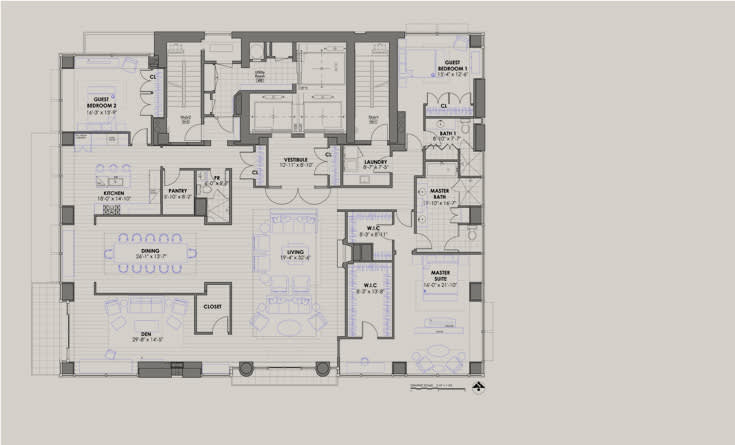 The Floor Is All Yours
With only one residence per floor, you'll enjoy immeasurable privacy and security. Each residence is over 4,200 square feet with interiors featuring 10-foot ceilings, two private balconies and floor-to-ceiling windows.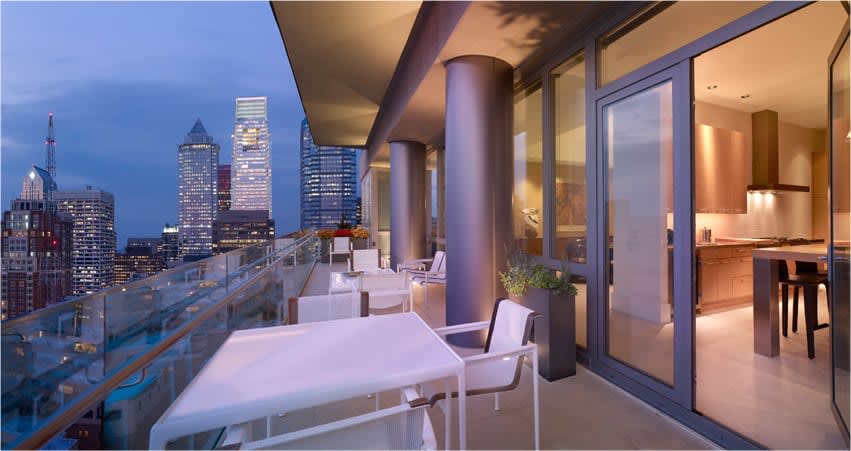 A Truly Unique Perspective
Simply put, day or night, the 360° views at 1706 are dynamic, dazzling and distinctly Philadelphia. Since every window of your full-floor residence stretches from floor to ceiling, enjoy dramatic Center City panoramas from almost anywhere in your home. During the day, natural light streams into every room as you gaze over unobstructed southern views and river vistas to both the east and west. At night, the city's luminous skyline adds another layer of unrivaled sophistication.
Team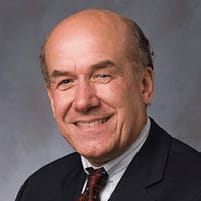 Scannapieco Development Corporation is one of the region's most renowned and respected developers. He is widely credited for introducing a whole new level of luxury—ultra luxury—residences to Philadelphia with the award-winning 1706 Rittenhouse Square. Known for a unique ability to painstakingly examine every detail—from selection of location and architect to finishes and fixtures— Scannapieco has a passionate understanding of the whole experience. As testament to this, Scannapieco set the new standard for ultra-luxury residential development with the unprecedented success of 1706 Rittenhouse. With over $1 billion of innovative, trend-setting developments, Scannapieco is widely recognized as one of the most accomplished and creative companies in the development industry. The organization's projects have received countless accolades, including the coveted Urban Land Institute Award of Excellence – The Americas for 1706 Rittenhouse, and a citation from the Honorable Mayor Michael Nutter.



Parkway Corporation is a family-owned business headquartered in Philadelphia, PA. With more than 70 years of experience in the parking and real estate development industries, the company owns and operates nearly 100 facilities in the United States and Canada (totaling more than 30,000 parking spaces).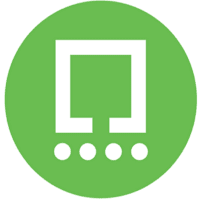 Cope Linder is one of the region's leading architecture and design firms. Since 1966, they have forged innovative ways to elevate the human experience through the integration of architecture, landscape architecture and planning. to visit the Cope Linder Architects website Click here to visit the Cope Linder Architect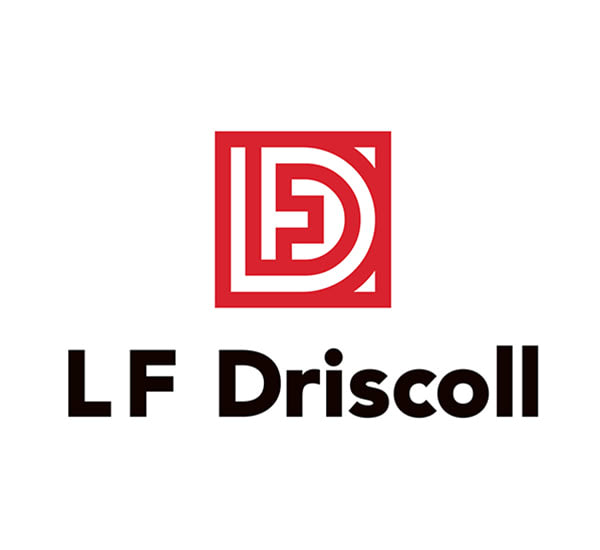 L.F. Driscoll Co. is the largest locally based construction manager in the Philadelphia region. Founded in 1929, L.F. Driscoll continues to provide an exceptional team of construction professionals for projects throughout New Jersey, Pennsylvania, Delaware and Maryland. They are ranked annually as one of the "Nation's Top Construction Managers At-Risk" by the Engineering-News Record.