Welcome to One Riverside Condominiums


With just 68 residences, the soaring 22-story glass skyscraper offers the best of everything in a location second-to-none. There will be just 4 to 6 units per floor, perfectly in keeping with the intimacy of the area.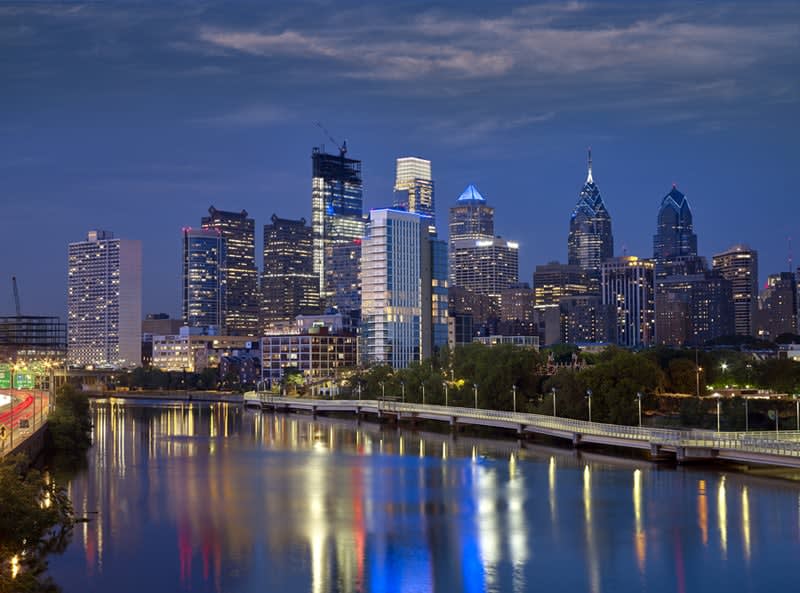 Built by premier developer and designed by acclaimed architect, , it is a contemporary beacon for the neighborhood that is beautifully integrated into the texture and fabric of Fitler Square.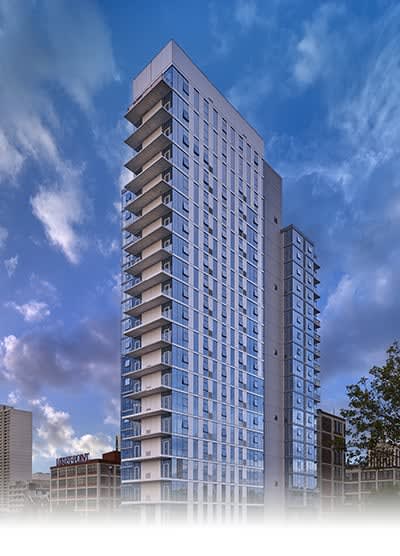 Until now, those seeking out a true luxury residence in Philadelphia had to choose between location, floorplans, conveniences, design, finishes, amenities, and views.

​​​​​​​You could have some…but not all.
Until Now

One Riverside is the exceptional exception to the rule. With just 68 residences, the soaring 22-story glass skyscraper offers the best of everything in a location second-to-none. Built by premier developer Carl Dranoff and designed by acclaimed architect, Cecil Baker, it is a contemporary beacon for the neighborhood that is beautifully integrated into the texture and fabric of Fitler Square.

​​​​​​​​​​​​​​There are 4 to 6 units per floor, perfectly in keeping with the intimacy of the area.
Exactly Where You Want to Be
Located at 25th and Locust in charming, historic Fitler Square, you are in the heart of urban living, walkable to everything, yet you are literally in a park, surrounded by grass, trees, gardens and paths. One Riverside is within easy walking distance of Rittenhouse Square, the University of Pennsylvania, Drexel University, 30th Street Station, Children's Hospital and more. It's one of the most sought after neighborhoods in the city because of its well-tended houses, friendly neighbors, walk-to-everywhere location and strong sense of community.

​​​​​​​One Riverside sits at the entrance to the 60-mile Schuylkill River trail and the promenade to the South Street bridge. It is adjacent to Schuylkill River Park with a dog park, tennis and basketball courts and playgrounds. The naturally beautiful and serene community gardens also adjoin the property.
See-forever Views
All but a few homes come with balconies or terraces that overlook the gardens, the river and the city skyline. The views are dramatic- and endless – with sweeping panoramas to the North, South, East and West. Surrounded by public parks and the river these views will always remain.
Unprecedented Attention to Detail
Expect the best…and then some. This is a world-class building designed and constructed with a laser-focus on quality and innovation. Floor plans are open and airy with sophisticated living spaces that are elegant, warm and inviting.

Floor-to-ceiling windows and ceiling heights of approximately 10 feet fill the homes with natural light (along with breathtaking views).

Chef's kitchens will feature premium appliances, custom cabinetry and countertops and exquisite finishes. Baths, of marble and porcelain will be reminiscent of your favorite spa.

​​​​​​​Everywhere you look, every corner you turn, will delight and surprise you.
Unparalleled Amenities
Yet another reason why only One will do.

We offer on-site underground garage valet parking. No need to worry about the weather. You can go right from your home to your car.

A richly detailed lobby welcomes you home in style…with a concierge desk that is manned 24/7. Here, your packages will be held, along with any grocery deliveries – in our cold storage area.

For your pleasure, One Riverside has a state-of the-art fitness center with locker rooms, showers, saunas and steam rooms. Take a swim in our 60' indoor lap pool, or step outside and take in the views from the spacious outdoor terrace.

An exquisitely furnished Club Room with large screen television, catering kitchen and fireplace is perfect for mixing and mingling with neighbors and friends. There is also a fully-equipped Business Center and an executive boardroom for your business meetings or private dining. Out of town guests can stay in our elegantly appointed hospitality suite.

​​​​​​​Outside, enjoy a lush, private, garden with broad lawns and shaded nooks. A separate outdoor terrace adjoins the lobby with an outdoor kitchen and fabulous views.
Developed and Managed by the City's Premiere Real Estate Firm – Dranoff Properties
With a wealth of experience building superb quality residences in the city, Dranoff Properties offers something no other firm in Philadelphia can: peace-of-mind. As Philadelphia's premier luxury developer for over three decades, our success stories are legendary. We offer an elevated level of service before, during and especially, after the sale. And we never, ever compromise on quality. That's the Dranoff difference. And that's precisely why… only One will do.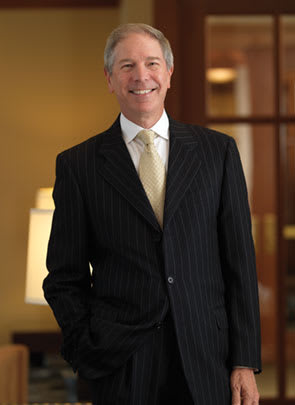 Carl Dranoff
Civic leader, entrepreneur and urban visionary, Carl Dranoff is the president and founder of Dranoff Properties. Dranoff's work, though based in and around Philadelphia, is nationally known and widely respected, with projects ranging from the adaptive reuse of historic buildings to ground up sky scrapers and complex mixed use projects.

Dranoff is well known in the housing industry for assembling great talent, putting out a fresh and exciting high-quality product and precision execution resulting in completion that is on time and on budget. He has kept his company nimble and has been able to successfully navigate through the ups and downs of the housing cycles, staying ahead of the trends and establishing a strong competitive advantage. His branding of the Dranoff name has made his firm easily the most recognized and sought after name for luxury housing in the Philadelphia region.

Some of Dranoff 's most well-known projects include Locust on the Park, The Left Bank, The Victor, Symphony House (named "#1 High Rise in the Nation" by Multifamily Executive and Developer Magazine), World Café Live, and Venice Lofts. 777 South Broad continues to push boundaries as Philadelphia's first mixed-use, LEED Silver certified apartment building. Dranoff's newest edition to his ever-growing portfolio, Southstar Lofts, is his 2nd mixed-use LEED certified development along the famed Avenue of the Arts.

Dranoff Properties has been featured in national, regional, trade and local press including The New York Times, The Wall Street Journal, Fortune, The Philadelphia Inquirer, Multifamily Executive, Builder, Apartment Finance Today, and Urban Land.

​​​​​​​​​​​​​​Carl earned his B.S. in Civil Engineering at Drexel University and his MBA at Harvard University. He was also awarded an Honorary Doctorate in Engineering from Drexel University. He has previously been named Developer of the Year by the Pennsylvania Builder's Association, Entrepreneur of the Year by Ernst & Young, and Multifamily Executive's Editor's Choice.
Cecil Baker

Born and raised in Argentina, Cecil Baker came to the United States in 1959 to attend Williams College. He graduated Phi Beta Kappa and went on to get his Master of Architecture degree, studying under Louis Kahn, at the University of Pennsylvania.

Cecil brings to each project a unique vision, grounded firmly in his design ideals of serenity and distinct simplicity. He inspires Clients to envision their projects in a new light, and through the partnership that develops, creativity and inventiveness flourish. Cecil finds joy in cultivating every phase of a project, and as a result, his hand can be detected in the largest of gestures to the smallest of details.

​​​​​​​Prior to the formation of Cecil Baker + Partners in 1982 he had, with three architect friends, established BRHB Developers, a building and development enterprise whose goal was to put into practice the planning principles that had been the core of his architectural experience, and in the process prove that good design and profitability are compatible. BRHB Developers built and marketed a portfolio of 279 apartments and single family residences. Cecil continues to be a partner in this real estate entity.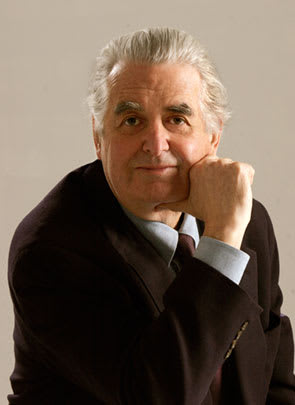 Cecil is a past Board Member and Vice President of the Philadelphia Chapter of the AIA. He has been regional representative on the national AIA's Standing Committee on Housing. In 2012, Cecil was appointed by the Mayor of Philadelphia to serve on the City Planning Commission's Civic Design Review Committee. He has taught at the University of Pennsylvania and Drexel University and lectured at other institutions of higher learning.

​​​​​​​Cecil's firm is the recipient of more than fifty regional and national design awards. In 2008 he was named to the Hall of Fame by Residential Architect. Cecil lives with his wife, Fairley, in the Washington Square West neighborhood of Philadelphia.